This year I attended Gen Con for the first time. For those that are not familiar, Gen Con is four days of gaming madness. While there were some electronic games, the primary focus is on board games, tabletop role-playing games, miniature war games, and trading card games. I went almost exclusively for RPGs, but ended up only seeing a couple demos in the exhibit hall and watching some live one-shots. I love board games, and ended up playing several that were pretty neat, but I was ultimately disappointed with myself for not playing in any RPGs. In the weeks leading up to the con, I felt a bit foolish for spending so much money when I am a filthy normie fairly far removed from the fandom that this sort of event attracts. I definitely could have done a better job researching and signing up for events before I arrived at the con. My intention was to go into this first time without any planning and get used to how the convention was laid out and not have to rush around a bunch. As luck would have it, I ran into several friends that I didn't know were going to attend, and they ended up serving as my guides around the convention and Indianapolis at large.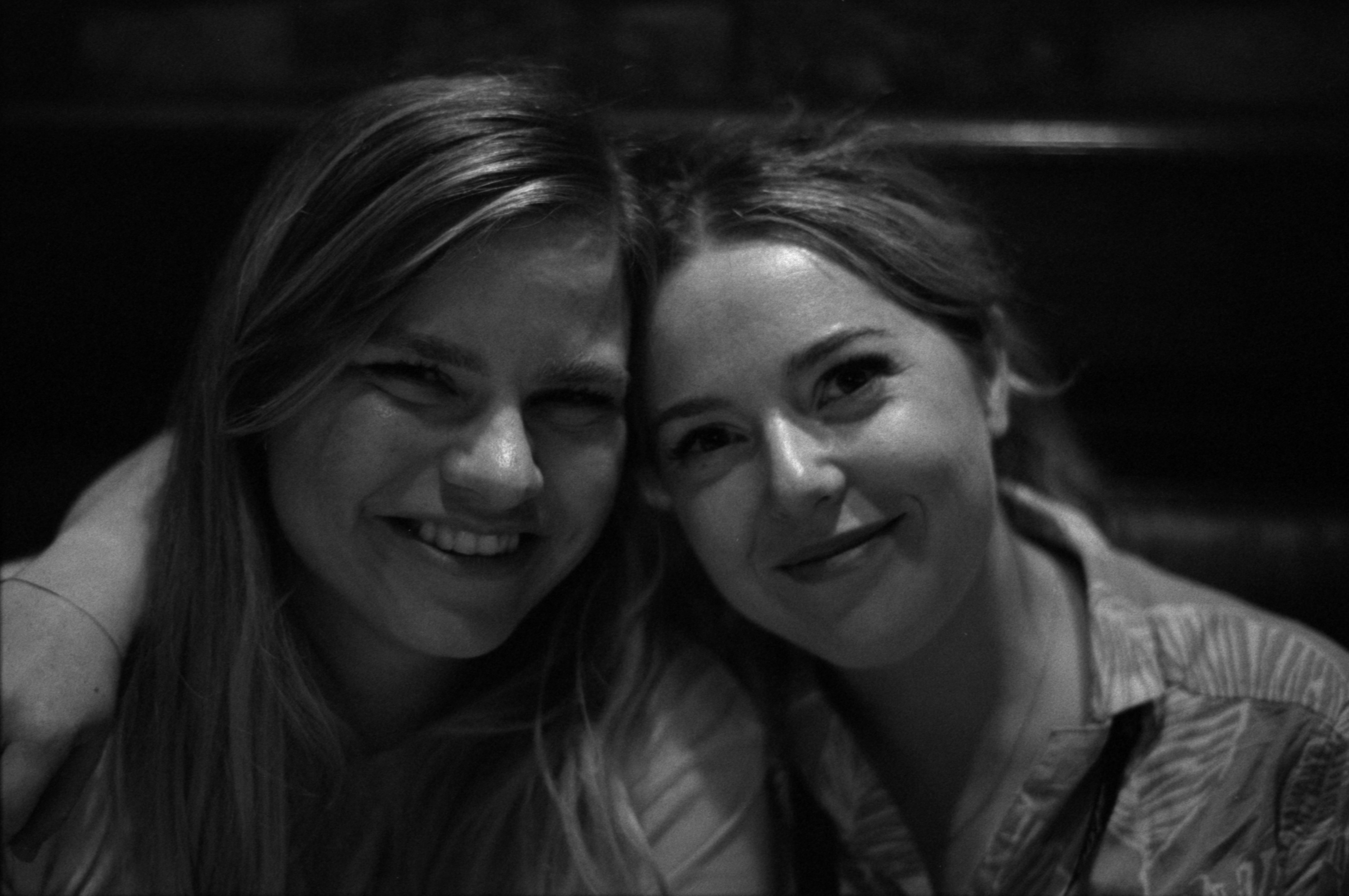 Speaking of Indianapolis, what a lovely city. I don't know quite what I expected going into it, but Indy turned out to be very walkable (downtown at least) and it has some great food and drink. A specific call-out to Harry & Izzy's for their horseradish explosion of a shrimp cocktail. It might be worth going to Indy just for that. Since I didn't really know what I was doing and hadn't reserved slots at many events, I ended up wandering the trade hall a lot. There are enough booths in there that you're bound to find something new and interesting on each trip. Eventually I made it to the Burning Wheel table and was able to meet Adam Koebel, one of the co-authors of Dungeon World.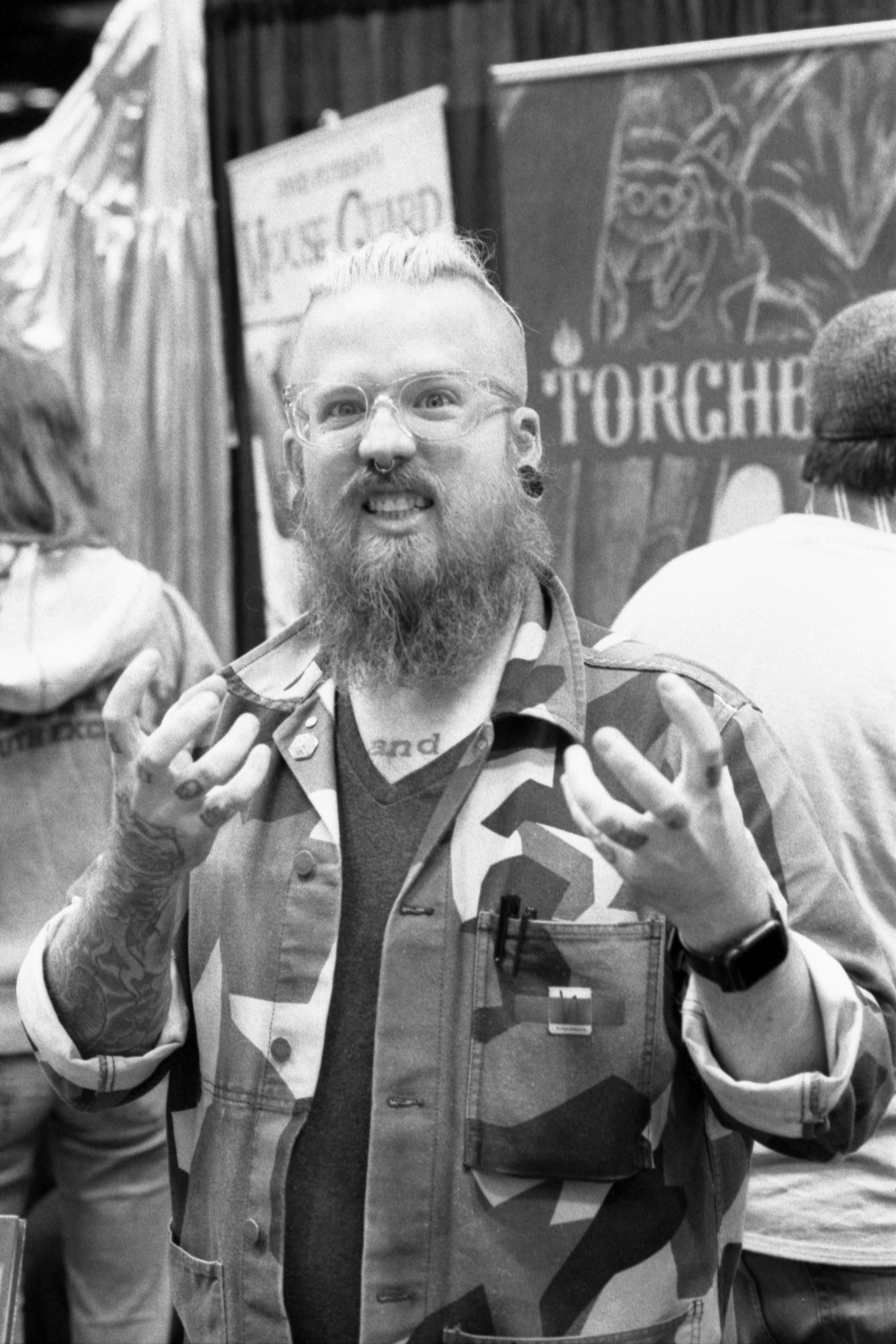 He graciously allowed me to take an evil wizard picture of him and he apparently shares my love of Ilford HP5+. Later on, I attended the panel that he and Sage LaTorra, the other co-author of Dungeon World, were running. They went over the legacy of DW, how well they think it's aged, and some ideas that they've been tossing around for a new edition of the game if it ever happens. They were both kind enough to sign my copy for me, so I came away happy for having done some RPG-related nonsense while at Gen Con.